Let's take a look at what Banjo Studio considers to be some of the best albums of 2021. Get turned on to some new music that you might have been missing out on. Here are some picks from Banjo Studio owner David Bandrowski and Banjo Studio Shipping & Accessory Manager Noah English.
David Bandrowski - Owner
Let me start by saying my list I am pulling from the 2021 albums I added to my Apple Music library for some reason or another. I am sure there are many new recordings I heard this past year but I didn't get them on my computer. So here goes...
Telmary - Maradentro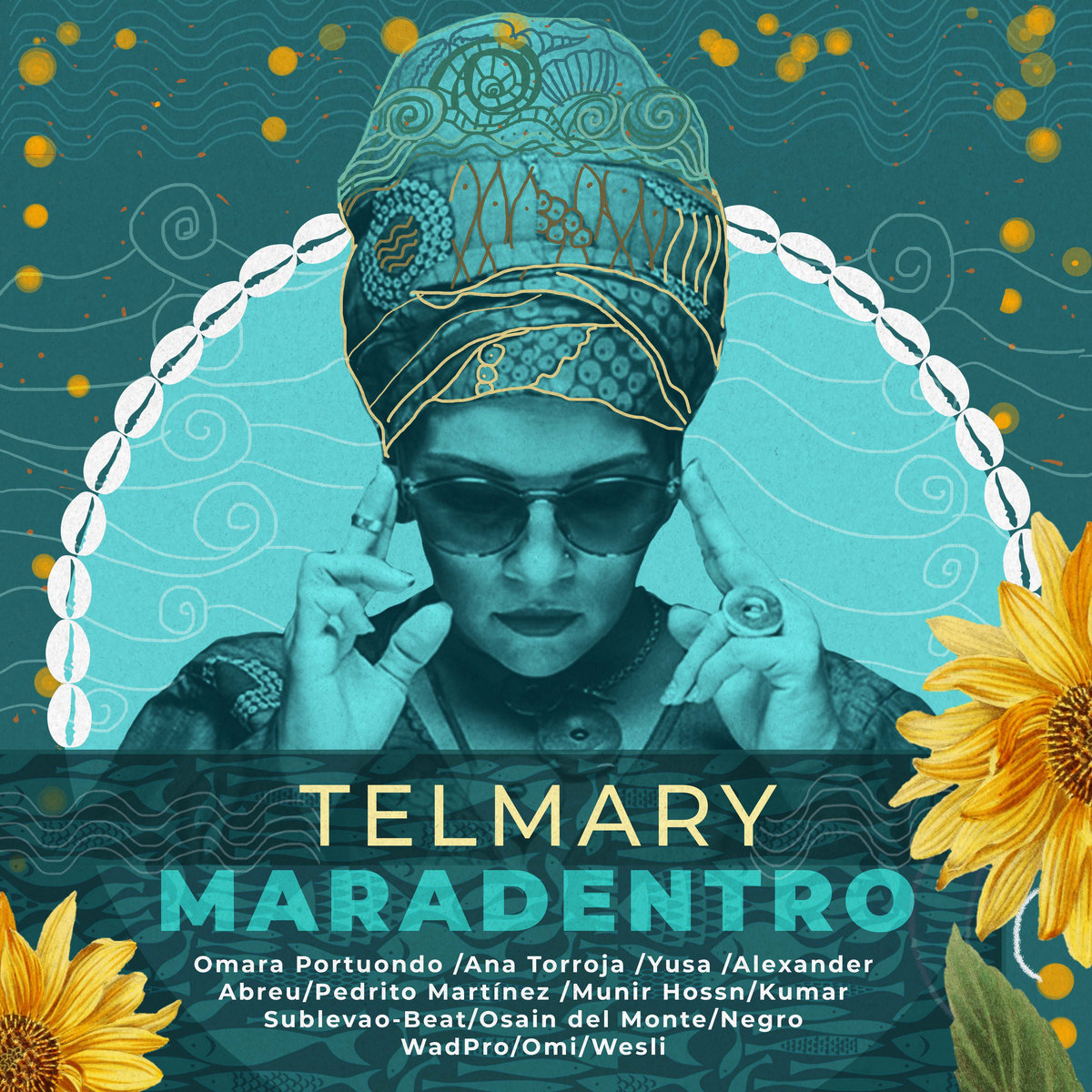 I first was turned on to Telmary at the New Orleans Jazz & Heritage festival in 2018. Playing the main large stage, she destroyed it. I was immediately a fan. She hails from Cuba and her music is a fresh and interesting fusion of Cuban rhythms and horn section parts, hip hop and funk. She is a powerhouse with her fiery rapid fire rhythmic rap. This latest release she teams up with some of Cuba's finest musicians including Pedrito Martinez, Alexander Abreu, and Omara Portuondo, as well as Brazil's Munir Hossn.
Mdou Moctar - Afrique Victime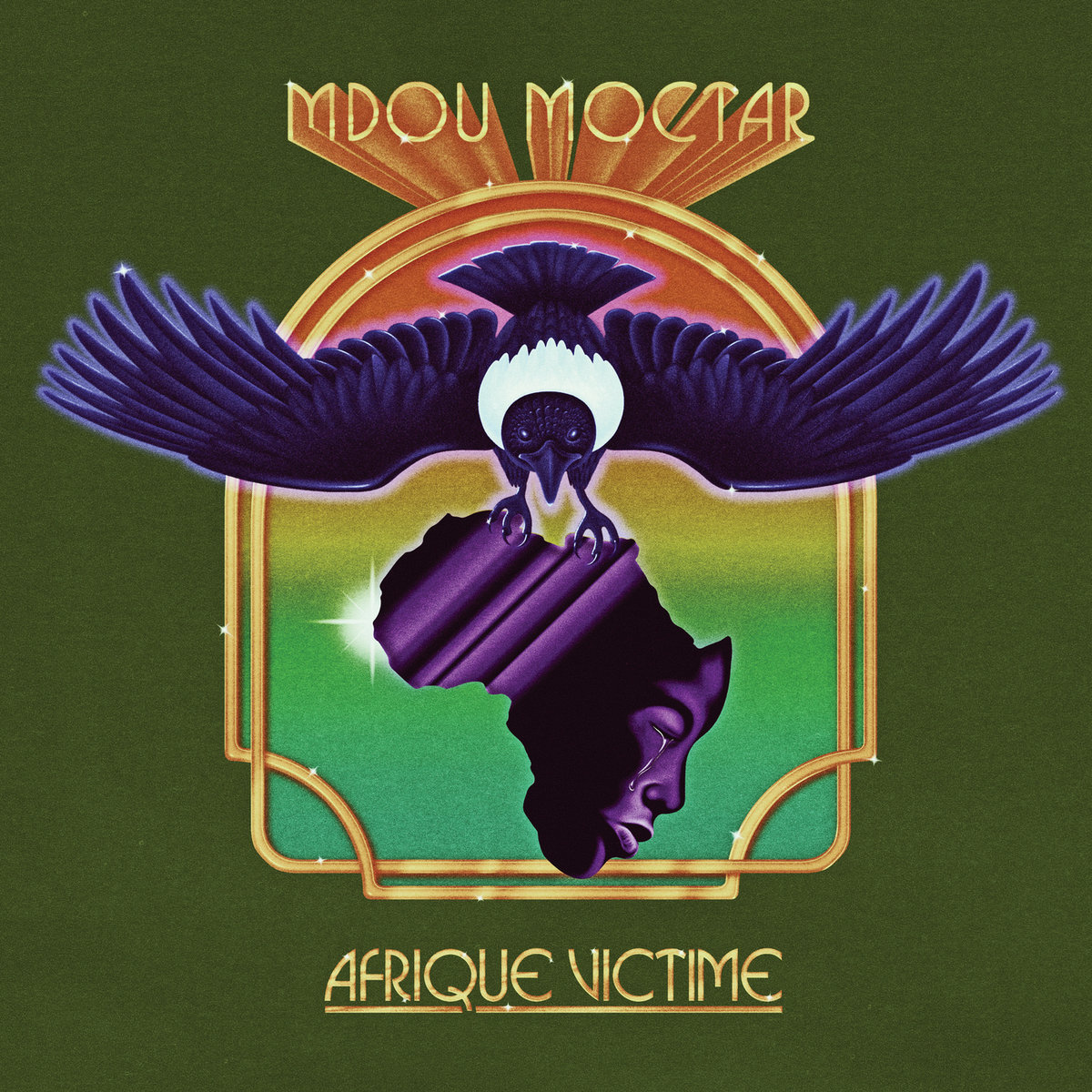 Mdou Moctar is a Niger based Tuareg singer-songwriter who rips it on guitar. The Tuareg people inhabit the Sahara in countries that include Libya, Niger, Mali, and Bukina Faso. He learned to play on a homemade guitar that used bicycle brake cables for strings. Moctar's love of Eddie Van Halen, ZZ Top, and Jimi Hendrix combined with Tuareg style melodies creates a dazzling sonic experience. His latest release Afrique Victime features an explosive rhythm section of rhythm guitarist Ahmoudou Madassane, drummer Souleymane Ibrahim, and bassist Mikey Coltun. On this release Mdou. The band creates a fantastic hypnotic floor for which Mdou's electrifying guitar playing can take off from.
Ric Robertson - Carolina Child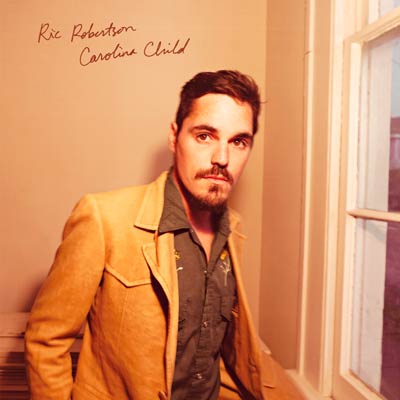 Ric Robertson is from North Carolina but now calls New Orleans home. Our mutual friend Bennett Sullivan (who also has a great album out this year, "Eager To Break") first let me know about Ric. Ric is a multi threat. He's a monster mandolin player, guitar player, and more, but his songwriting is what really takes him to another level. Not since Alex McMurray's Royal Fingerbowl days have I been so impressed by a New Orleans based songwriter. The two have a similar songwriting style taking elements of country, folk, and soul but with an underlying but not obvious groove that comes from life in New Orleans.
Pino Palladino & Blake Mills - Notes With Attachments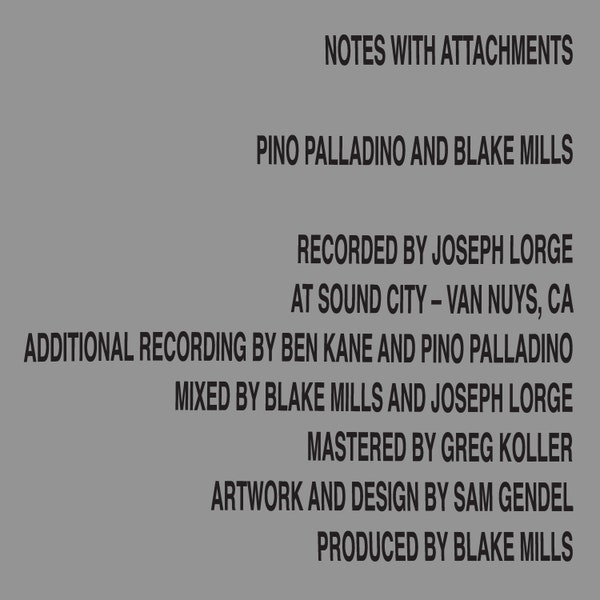 This instrumental collaboration by Pino Palladino and Blake Mills creates a soundscape that has D'Angelo style grooves, jazz elements, and world music influences. If you aren't familiar with Pino Palladino you probably have listened to him. He is one of the top session bassists working today and has played with The Who, B.B. King, D'Angelo, Erykah Badu, Elton John, Nine Inch Nails, Eric Clapton, and many many more. Blake Mills is a producer and guitarist who similar to Palladino has been making other people's music sound better for while. The songs don't have structured forms and have been stitched together but they all come together and work. This patchwork feel yet functioning groove really work together and brings you the listener to a fresh, interesting place. This album reminds in spots a bit of the Floratone record by Bill Frissel and Matt Chamberlain - one of my favorites.
Antoine Boyer & Yeore Kim - Tangram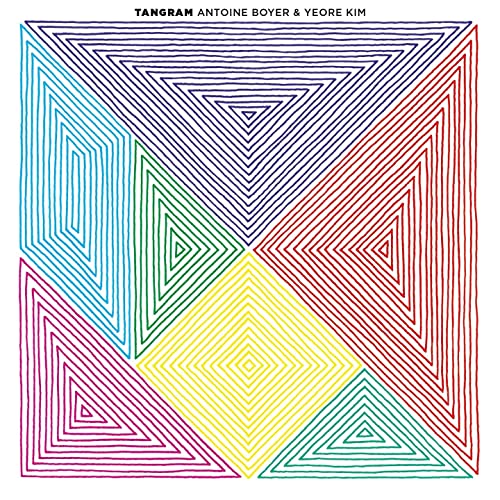 French guitarist Antoine Boyer teams up with Korean harmonica player Yeore Kim on their release Tangram to create contemporary sounds that move from pretty pairings of classical guitar and harmonica to modern textures and harmonic explorations with electric jazz guitar, harmonica, and a full band with drums, bass, and horns. This record will surprise you in a good way with where it goes and the textures created. There's something for listeners of all kinds here. Antoine is a fantastic young guitar player that you should definitely check out.
Bela Fleck - My Bluegrass Heart

When I heard Bela Fleck was releasing a bluegrass inspired album I was very excitied. Bela hadn't released a bluegrass instrumental album since The Bluegrass Sessions: Tales From The Acoustic Planet Volume 2 in 1999.  His earlier bluegrass instrumental album Drive from 1988 had an extreme effect on me. When I heard it that is when I really got inspired to play the 5-string banjo. I learned the entire album via the tab book and to this day is still my favorite banjo led bluegrass instrumental recording. My Bluegrass Heart doesn't disappoint. It features the same cast of heavyweight characters as his earlier albums (Jerry Douglas, Sam Bush, David Grisman, Mark Schatz, Stuart Duncan, Tony Trischka) with Bryan Sutton filling the spot that the late Tony Rice filled on these earlier albums.  The album also features some more new faces, but not reallly new to the scene (Sierra Hull, Molly Tuttle, Billy Strings, Justin Moses, Michael Cleveland, Noam Pikelny). I was lucky enough to see the live debut of this album in the front row at the 2021 RockyGrass Festival and wow.. quite a virtuosic display. 
Turnstile - Glow On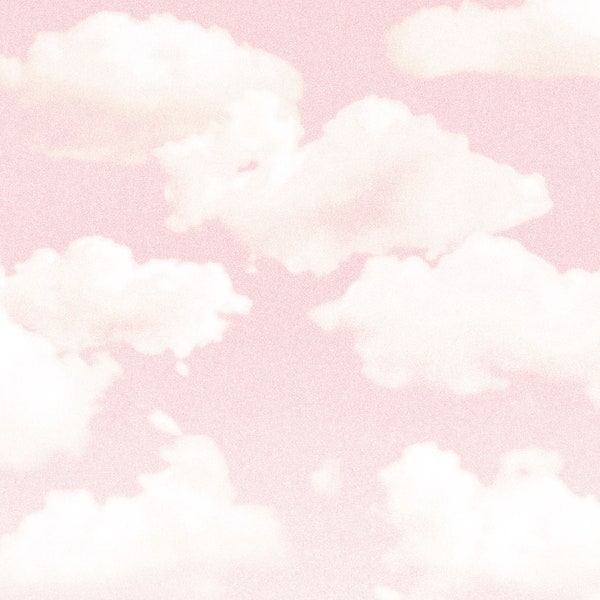 Turnstile is a hardcore punk band from Baltimore who has been tearing up the Mid-Atlantic scene for over a decade. Their 2021 release Glow On showcases its hardcore roots but with creative production and hooks that reminds me of touches of Janes Addiction. Punk with just enough pop sensibilities to give the recording depth.
Punch Brothers - Hell On Church St.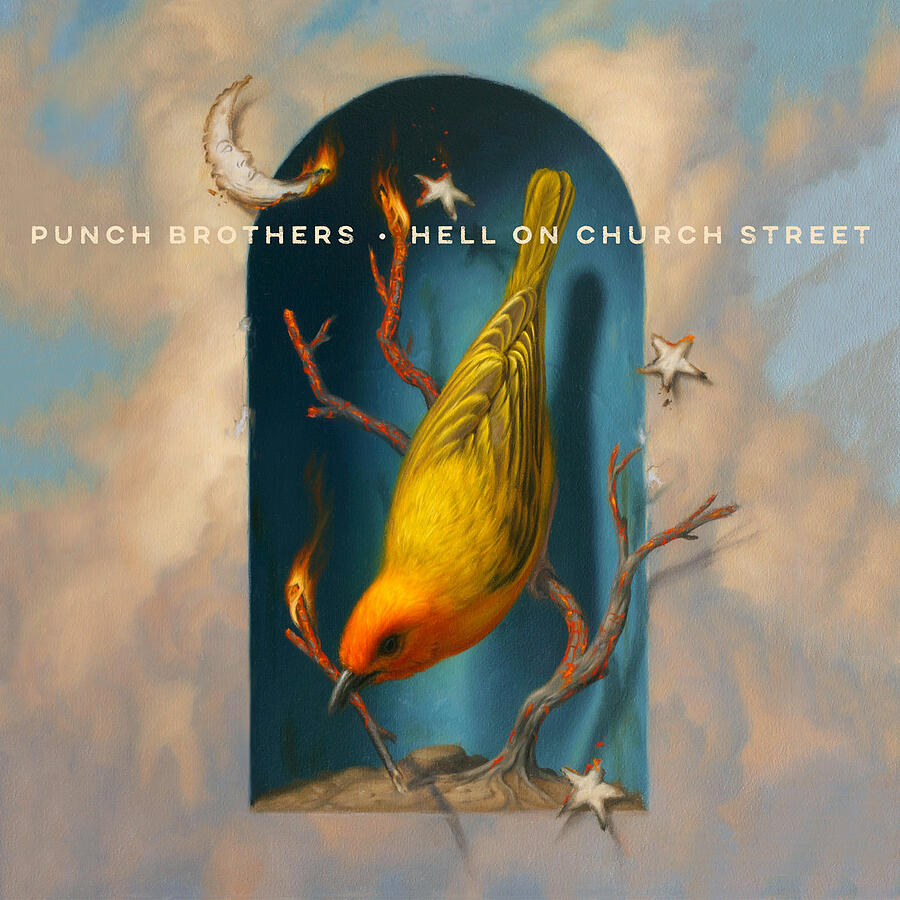 Lastly I have to make a special mention of the pre-release of the Punch Brothers' record "Hell On Church St.". 4 tracks have been released so far and the full release is scheduled to come out in early 2022. This is a remake of Tony Rice's incredible Church St. Blues album. The Punch Brothers attack it with the same originality and fierce playing that Tony Rice did. This isn't a "cover" of Tony's record. The opening track "Church St. Blues" is an incredible fresh arrangement of one of my all time favorite bluegrass songs. This is an extremely tasteful and moving tribute to the late Tony Rice. Be sure to look out for the complete album in 2022!
---
Noah English - Shipping & Accessory Manager
Moses Sumney - Live from Blackalaicha
Moses Sumney continues to surprise us by breaking new ground. His album 'Live from Blackalachia' is easily one of the freshest and most forward-thinking releases that 2021 had to offer, hands down. Shot in the Appalachian mountains over two days, the album is accompanied by a live concert video that is nothing short of stunning. Reinterpretations of some of Sumney's more famous tunes such "Doomed", "Quarrel", and "Me In 20 Years" lead this album to be a new musical experience altogether, and when coupled with the captivating live performance, it becomes an instant classic to anyone who is remotely a fan of Sumney's work. Blackalachia stands as a monument to the untapped potential of high-production live concert footage, a venture many musicians saw themselves engaging with a lot since the start of COVID-19. With Sumney absolutely knocking it out of the park, I personally am very excited to see how this inspires new performances in musicians around the globe.
Nate Smith - Kinfolk 2: See the Birds
Nate Smith is everywhere, and I'm not mad about it. I could listen to this man play drums until the day I die. The sequel to KINFOLK: Postcards From Everywhere, Kinfolk 2: See The Birds has Smith reaching in every direction for new grooves, new collaborations, and a boundless forward-moving energy that makes this album an experience best taken in its entirety from start to finish. It will make you laugh, bob your head, and crinkle your nose up at the absolute stank that some of these tunes are cooking. The tones are great, the playing is great, and the songs are so fun that musician or non musician, this record can set your day right. I recommend starting any morning physical activity with "Rambo: The Vigilante (feat. Vernon Reid)" to really get your blood pumping. 
Mr. Bill - Phantasmagoria
Bill Day, aka Mr. Bill came to my attention a little over two years ago, and has since continued to delight and impress me with each release since I adopted his music into my rotation. Phantasmagoria was a work that, like many others on this list, was a product of the pandemic, and while Bill has always delivered on his insane attention to detail with every tune, It seems that he put all the time he spent cooped up inside to good use, with each song on this album being an adventure worth listening to several times over individually. As a whole, this work is more of Bill doing what he does best, with beautiful, mind-bending, and complex sound design that is sure to tickle parts of your brain that you weren't even aware existed. "Shepherding ut00b" brings a smile to my face with every beat switch.
Tricot - Jodeki (上出来)
If you don't know about Tricot, you're missing out. This badass quartet from Japan has been blowing up in the American math rock scene for a few years now, and at the rate they continue to release music, they're just getting started. Initially, the band wasn't even aware of math rock's existence until their popularity exploded online. Because of this, they retain a unique blend of superb musicianship and catchy poppy-ness that is hard to find in a lot of other places. Jodeki is no exception to this, with it fitting in with the rest of their catalogue perfectly featuring hits like "INAI" (Track 3). Managing to achieve variety while still working within the same vibe is not an easy thing to do, but to this group of incredible women it's second nature.
Men I Trust - Untourable Album
Men I Trust does incredible work creating soft, dreamy, bittersweet indie soundscapes that make your pillows softer, turns your bedroom ceiling into a contemplative daydreaming space, and makes the breezes warmer. The Untourable album was expected to be, well, un-tourable. With this in mind, the young canadian trio set about making music without the limitations of live performance in mind, which led this to be one of their most interesting albums yet. Men I Trust certainly has a signature sound, but this record sees them poking and prodding at new ideas to fit into the crevices of their familiar habits, incorporating more old-school and borderline baroque harmony while still maintaining that fuzzy indie charm. "Shoulders" is a prime example, and a tear-jerking one at that.
Sungazer - Perihelion
Do you hate 4/4? Are you bored with the western 12-tone equal-tempered tunings that ricochet around our skulls on the daily? Then BOY do i have a record for you! Adam Neely and Shawn Crowder are back with the newest Sungazer release, and with it being an album focused specifically on finding limits–and pushing them–Perihelion is an album worth listening to, buying a whiteboard, and spending several sleepless days and nights picking apart and analyzing all of the music, red string, conspiracy theories, and all. Metric Modulation? You got it. Microtonal piano chaos? They have that too. Booty-shaking club bops? Nothing is left out. Put on your analysis headphones and put your brain to work. Get back to me when you've transcribed the piano solo from "Thicc".
Billie Eilish - Happier Than Ever
Initially, I wasn't heavily impacted by the news of Billie Eilish's new release, and didn't get around to listening to it until later in the year, which led to my only complaint with this album being that I didn't listen to it sooner. Billie and Phineas are something unique in the top 40 pop-sphere, in that it seems like they're really just doing whatever they want. Fresh production ideas, incredibly detailed and intimate vocal arranging, spoken word tracks, this album is compelling, personal, and is experienced solitarily, cozy, and with the best pair of headphones you can find. Let your mind wander as the little things fill the stereo spread and take you out of where you are for about an hour. "Male Fantasy" will end the album leaving you wanting to start it over again. 
Thank You Scientist - Plague Accommodations
Thank You Scientist was hard at work in 2020, putting together one of their flashiest and energizing records yet. "Gigglebutton" kicks off the record with a delightful instrumental prog-funk escapade before welcoming the vocalist back on for the rest of the EP. With the band undergoing such a big change in personnel right before 2020, it's good to see that the seven-piece group is moving forward with wild abandon, and they're not letting anyone stop them. This release is an exciting glimpse into the future that awaits the guys, as it seems like they're really just getting started.
Iglooghost - Lei Line Eon
Ighooghost, like the aforementioned Moses Sumney, has got to be one of the most creative young artists out there right now. Concept albums have always been a favorite of mine, but as Iglooghost continued to expand their own creative universe with every digital release, be it artwork, music, etc. They captivated me extremely quickly. Lei Line Eon is right at home on this list, as strange as it may seem, in that this is another record that solidifies Iglooghost's unique sound. They're really doing something that's new, with more of their eerie blend of shiny electronic and noise-based production, combined with an aggressive and industrial twist showcased across this record. Wanna find something totally new? This album is for you.
The Marias - CINEMA
The Marias are killing it. An indie-pop duo based in LA, the marias excel in delightful, "late-nite driving" bops that will have you singing along before you even realize it. The vocals are one of the Marias' most appealing qualities, with a soft breathiness that occupies a different space from similarly produced vocals–like Billie Eilish or Men I Trust, CINEMA touches the indie pop princess that lives deep in all of our hearts.
Chihei Hatakeyama - Void XXII
Chihei Hatakeyama has an immense body of work, with two other albums in the "Void" Series being released later in 2021, amid other releases outside of this series. Hatakeyama is a special kind of ambient producer, with his music being just as atmospheric and open as other classic ambient artists, but still including palpable melodic lines that give the tracks direction and a deeper sense of emotion. This album is great as background music, as much of the modern ambient catalogue is, but it also is a wonderful experience to wake up with, on a porch with a coffee, a newspaper, and maybe a cat or two. Amidst all the wonderful music released in 2021, Void XXII is a great way to sink yourself into a memory-foam lined space of soft spliced tape loops, swathed in reverb.
All of the albums listed above can be found on a spotify playlist here. From ours to yours, Happy New Year!
---